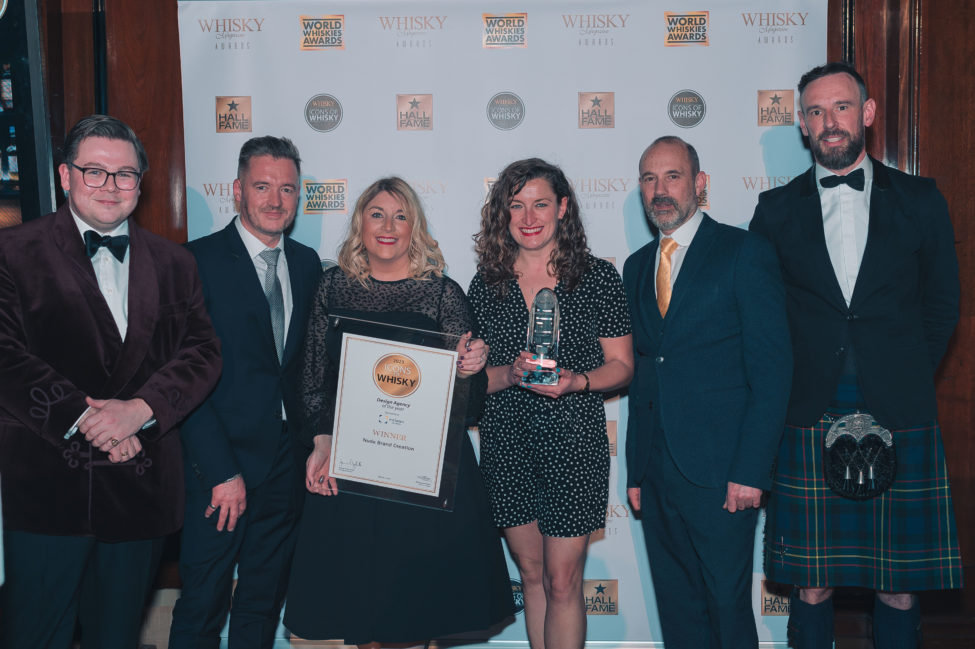 Nude Brand Creation wins Design Agency of the year award sponsored by McLaren Packaging at Whisky Magazine awards
Nude Brand Creation has been named the design agency of the year at the Whisky Magazine Awards 2023 in a category sponsored by McLaren Packaging.
The award was presented at the Whisky Magazine Awards gala dinner at The Merchant Taylors' Hall in London.
This year's awards ceremony represented the culmination of a rigorous blind-judging process that saw more than 200 expert judges from around the globe assess more than 1500 different whiskies from over 40 countries.
The publication's Icons of Whisky has awarded the industry's best people, places, innovators and agencies since 2007.
From bartenders to brand ambassadors, chefs to visitor attraction managers, the awards honour the people who work tirelessly to produce and promote whisky, along with the very best shops, bars, visitor attractions and agencies.
On the Icons of Whisky results, Christopher Coates, editor-at-large of Whisky Magazine and chair of both the Icons of Whisky and World Whiskies Awards, said: "The experiences offered by the top whisky bars, retailers and attractions today are truly world-class – and have become bywords for hospitality and tourism excellence beyond just the drinks sphere.
"Meanwhile, whisky professionals – whether makers, ambassadors, bartenders, marketers or retailers – are truly going above and beyond to make the category inclusive and fun, while delivering the education required to maintain whisky's status as the world's most respected and valued spirit category."
Michael McLaren, Sales & Marketing Director of family-run Port Glasgow-based McLaren Packaging, said: "Congratulations to Nude Brand Creation for winning recognition in this hotly contested category.
"Packaging design plays a vital role in whisky branding and, as such, we're delighted to support the awards to help raise awareness of our innovative and sustainable, premium drinks packaging solutions within the buoyant whisky sector."
ENDS
For further information please contact Michael McLaren on 01475 745246