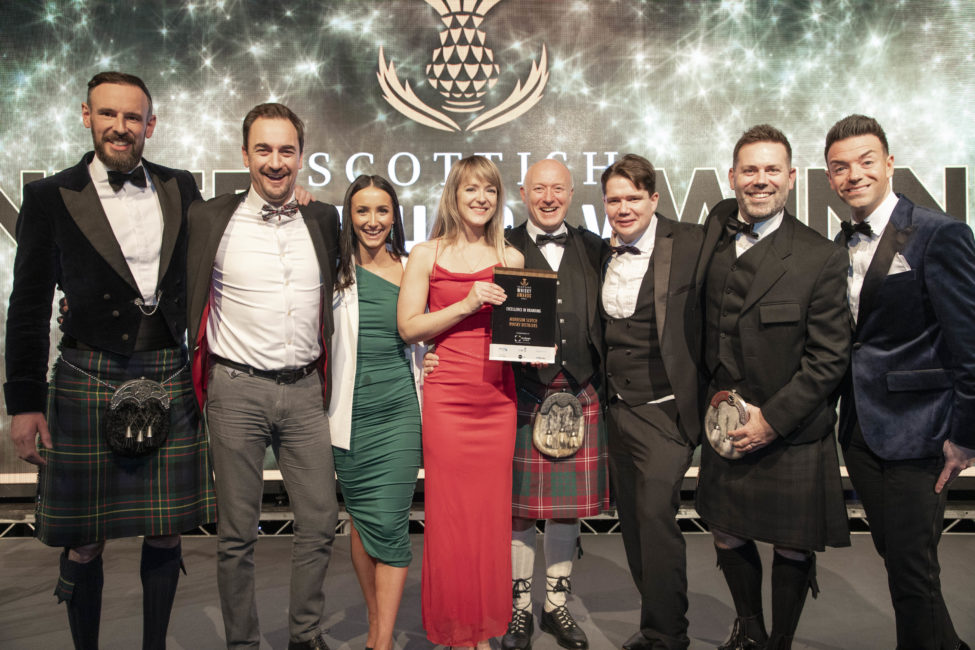 Morrison Scotch Whisky Distillers wins Excellence in Branding Award
Morrison Scotch Whisky Distillers has won the Excellence in Branding award sponsored by McLaren Packaging at the fourth annual Scottish Whisky Awards.
Michael McLaren, Sales & Marketing Director of family-run Port Glasgow-based McLaren Packaging, said: "Congratulations to Morrison Scotch Whisky Distillers for winning recognition in this fiercely contested category.
"Packaging plays a vital role in whisky branding and, as such, we're delighted to support these awards to help raise awareness of our innovative, premium drinks packaging solutions within the buoyant whisky sector."
The fourth annual Scottish Whisky Awards revealed the winners from its comprehensive competition that included the blind tasting of nearly 200 Scotch whiskies and the assessment of product from 61 Scottish distilleries and independent bottlers.
___

ENDS
For further information please contact Michael McLaren on 01475 745246
Issued on behalf of McLaren Packaging by Liquorice Media tel 0141 332 4935 www.liquorice-media.com
Date 2 Dec 2022