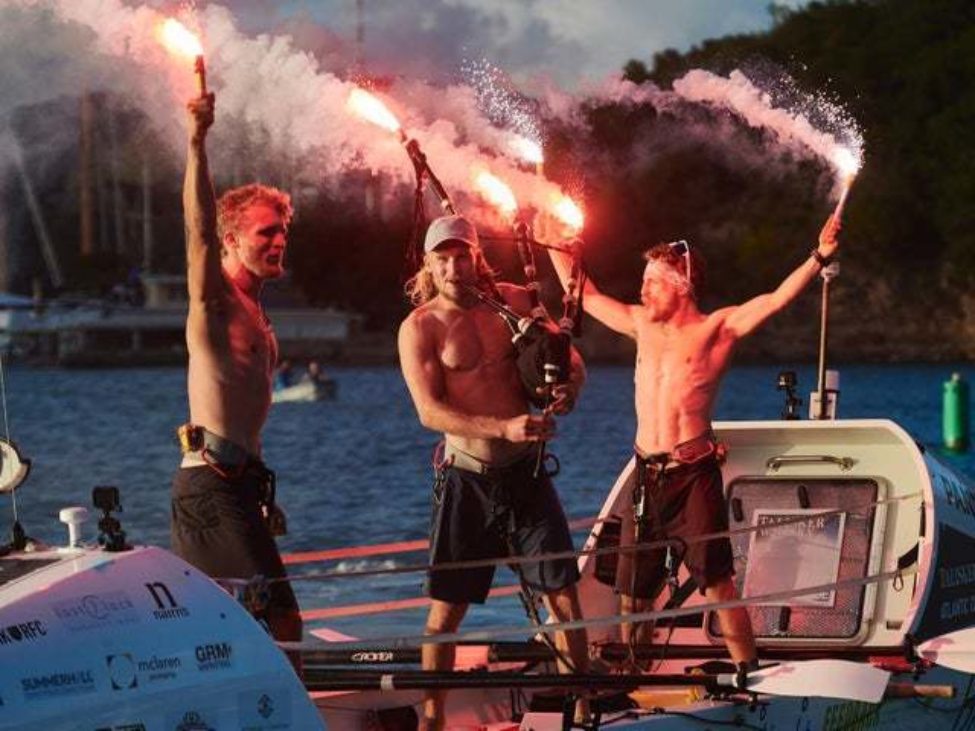 McLaren brothers congratulate MacLean brothers on their record breaking Atlantic row.
Port-Glasgow headquartered whisky packaging company McLaren Packaging, headed by brothers Donald and Michael McLaren, has congratulated the MacLean brothers on their record-breaking row across the Atlantic in the world's toughest race.
McLaren Packaging sponsored Ewan, Jamie and Lachlan MacLean in their bold bid to be the first three brothers and the youngest trio to row the Atlantic in the world's toughest race – and are delighted that the MacLean's achieved exactly what they set out to so.
The three brothers set three world records after rowing the Atlantic in just 35 days, becoming the first three brothers to row any ocean, the youngest trio and the fastest trio to ever row the Atlantic, finishing third overall (first among trios) in the Talisker Whisky Atlantic Challenge.
The race began last month in the Canary Islands and finished in Antigua around 3,000 miles later.
Michael McLaren, Sales and Marketing Director, McLaren Packaging, said: "Congratulations to the MacLean brothers on their remarkable record-breaking achievement! We are a family-business and, as such, were delighted to lend our support to this bold adventure.
"The personal connection underlying our sponsorship is that the MacLean brothers are the three sons of celebrated whisky historian Charlie MacLean, who helped my late father, and McLaren Packaging founder, pen his autobiography, so it is only fitting that we supported to this exciting venture."
"We were thrilled to secure this support from a fellow brotherly venture in McLaren Packaging," said Lachlan MacLean.
The MacLean brothers hoped to raise £250,000 for Feedback Madagascar and Children First from their record-breaking row.