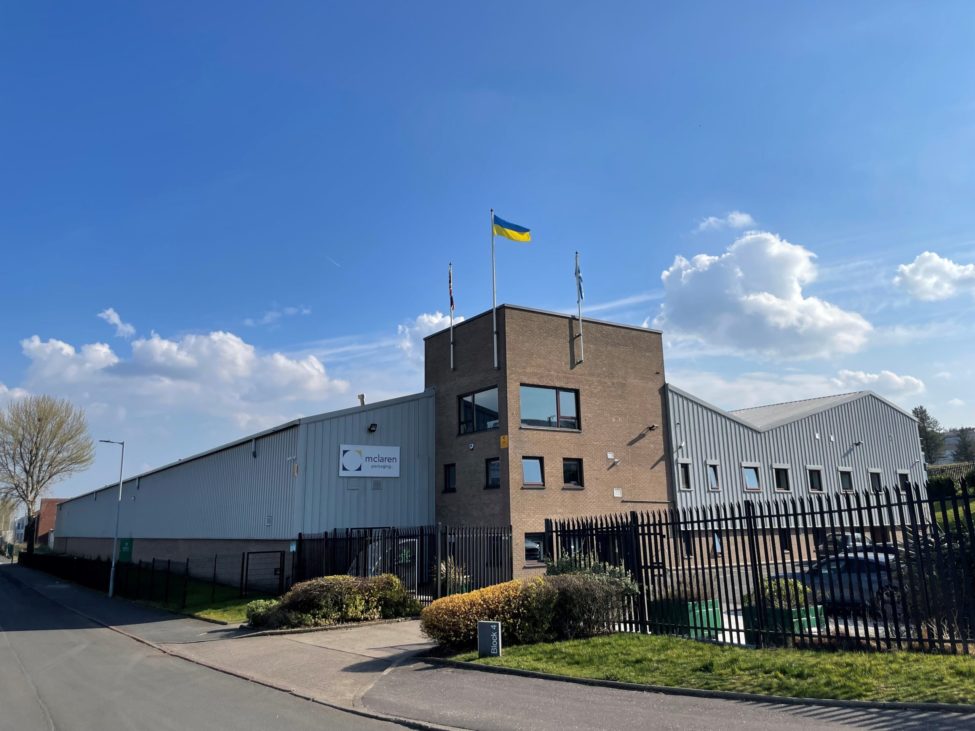 McLaren Packaging Group makes charitable donations on behalf of employees in support of the Ukrainian crisis
Port Glasgow-based McLaren Packaging Group, a specialist supplier to the Scotch Whisky industry, is donating £14,200, being £50 for each of its 284 employees, in support of the Ukrainian crisis. The funds will be split across six charities, chosen by its staff.

Donald McLaren, Managing Director, said: "We have a great deal of empathy for the people of Ukraine and are determined to play our part to help those suffering as a result of this tragic war.

"The charitable donations mark the first phase of our planned assistance to do what we can to help alleviate the suffering of Ukrainian people."

The total donation of £14,200 will be split between Save the Children, UNICEF UK, The British Red Cross, Médecins Sans Frontières/Doctors Without Borders (MSF), The Dnipro Appeal Child Sponsorship Scheme and the Scottish Emergency Rescue Association (SERA).

The Scottish Emergency Rescue Association is a project delivery team delivering fully equipped Fire Engines and Ambulances to countries such as Moldova, Ukraine, Serbia, Romania & Burundi. https://www.sera.scot/
McLaren Packaging Group is comprised of the following companies:
ENDS
For further information please contact Michael McLaren on 01475 745246
Date: 30 Mar 22