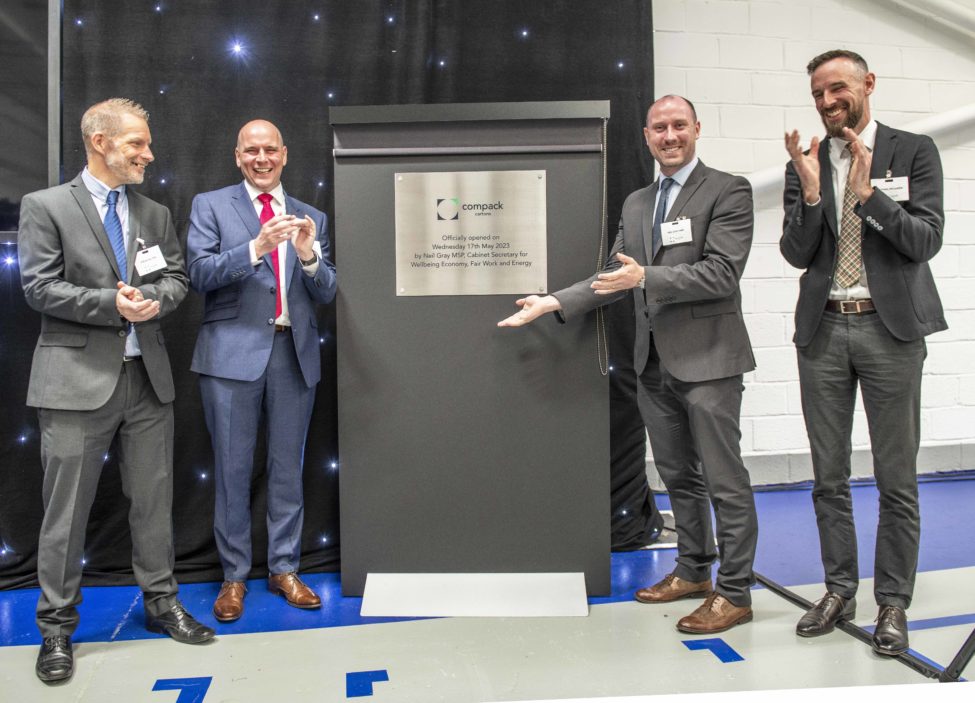 Neil Gray MSP officially opens Compack Cartons' state of the art packaging operation in Livingston
Compack, which previously operated from 8,000 sq ft premises in an adjacent unit in the Houston Industrial Estate, was acquired by McLaren in 2017, and has since doubled its workforce and quadrupled turnover.
The firm designs and manufactures high quality carton packaging for premium and luxury brands in the food and drink, pharmaceutical and medical device sectors. All its products are manufactured from 100% recyclable materials.
The investment has significantly upgraded Compack's capabilities in Houston Industrial Estate, including the purchase and refurbishment of an existing 66,000 sq ft unit, including investment in new plant and the latest print, foil, embossing and finishing technologies. The unit also has 1,200 pallet space storage on site.
The investment, which received grant support from Scottish Enterprise, will create 26 new jobs and safeguard 59 existing jobs over a two-year period, comprising of shop floor operators and office-based staff.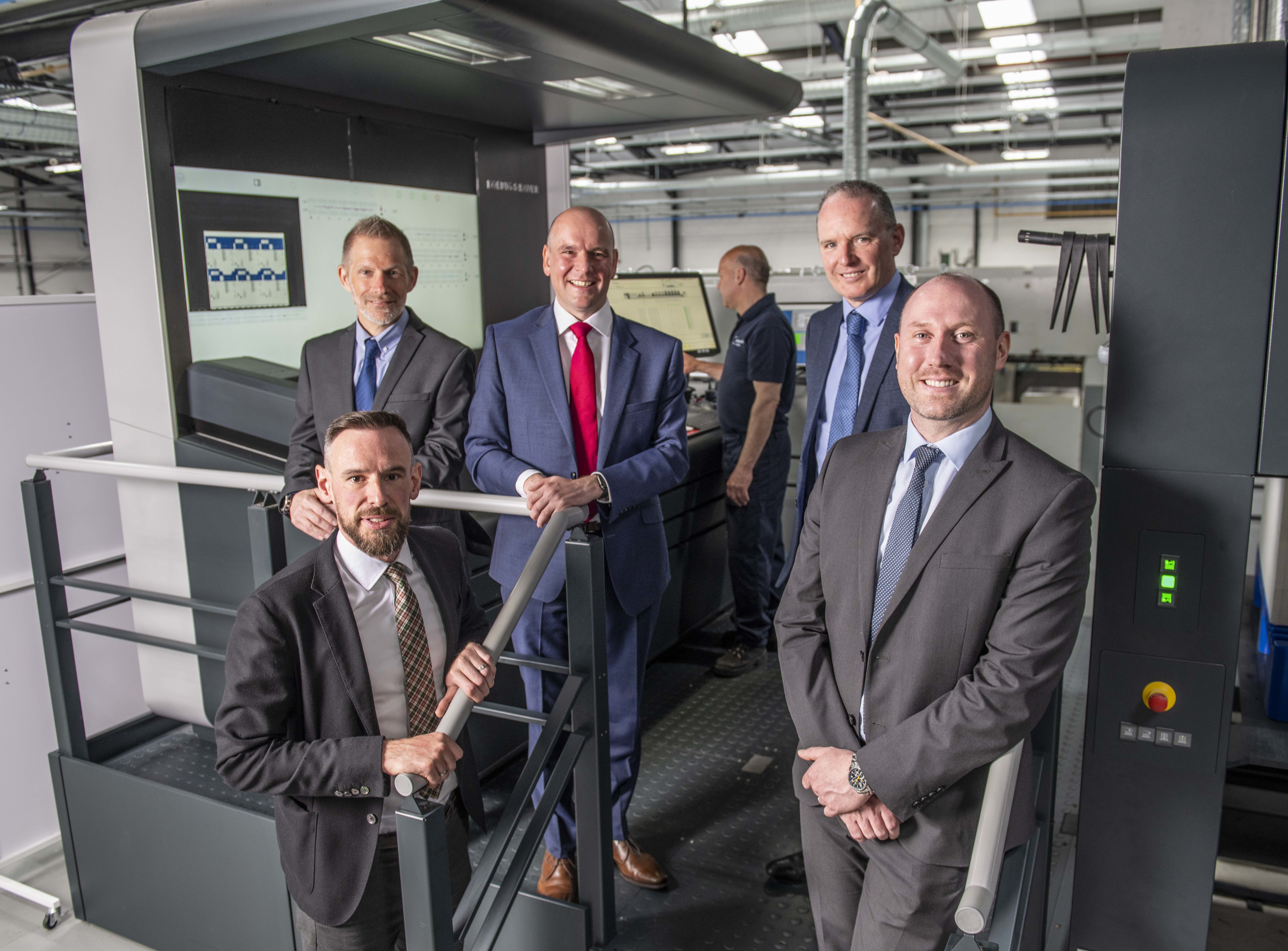 The facility upgrade includes: 188 kW Solar PV installation; replacement insulated roof to improve energy performance; heat recovery technology to use waste heat to reduce energy and gas demand of the building; industry leading in-line automated print adjustment to greatly reduce set-up waste and live carbon footprint and benchmarking information for each printing job.
Compack Managing Director Steve Railton said: "The larger production facility and industry leading machinery gives Compack the capability to better serve the needs and growth aspirations of our key customers responsibly. Our goal is to have the most energy efficient, sustainable facility in the UK.
"Our new facility expands our production capacity significantly, enables us to attract and retain highly skilled staff and create new skilled jobs in Central Scotland for young people.
"It also gives us the ability to manufacture short runs, to short lead times with a short supply chain to local and international companies based in the UK."
Donald McLaren, Managing Director, McLaren Packaging, said: "The investment in Compack demonstrates the importance of our Livingston operation and our long-term commitment to the future of premium and luxury packaging produced in Scotland.
"We foresee significant opportunity for locally sourced packaging and this expansion will allow us to offer a comprehensive portfolio of eco-conscious packs to the market. There is considerable client interest for this proposition and the venture will enable us to deliver on this opportunity.
"The investment also allows us to vertically integrate by bringing in house our existing material purchasing for conversion in other areas of our business. We are proud to be a wholly independent Scottish manufacturer providing high quality products to both global and local clients."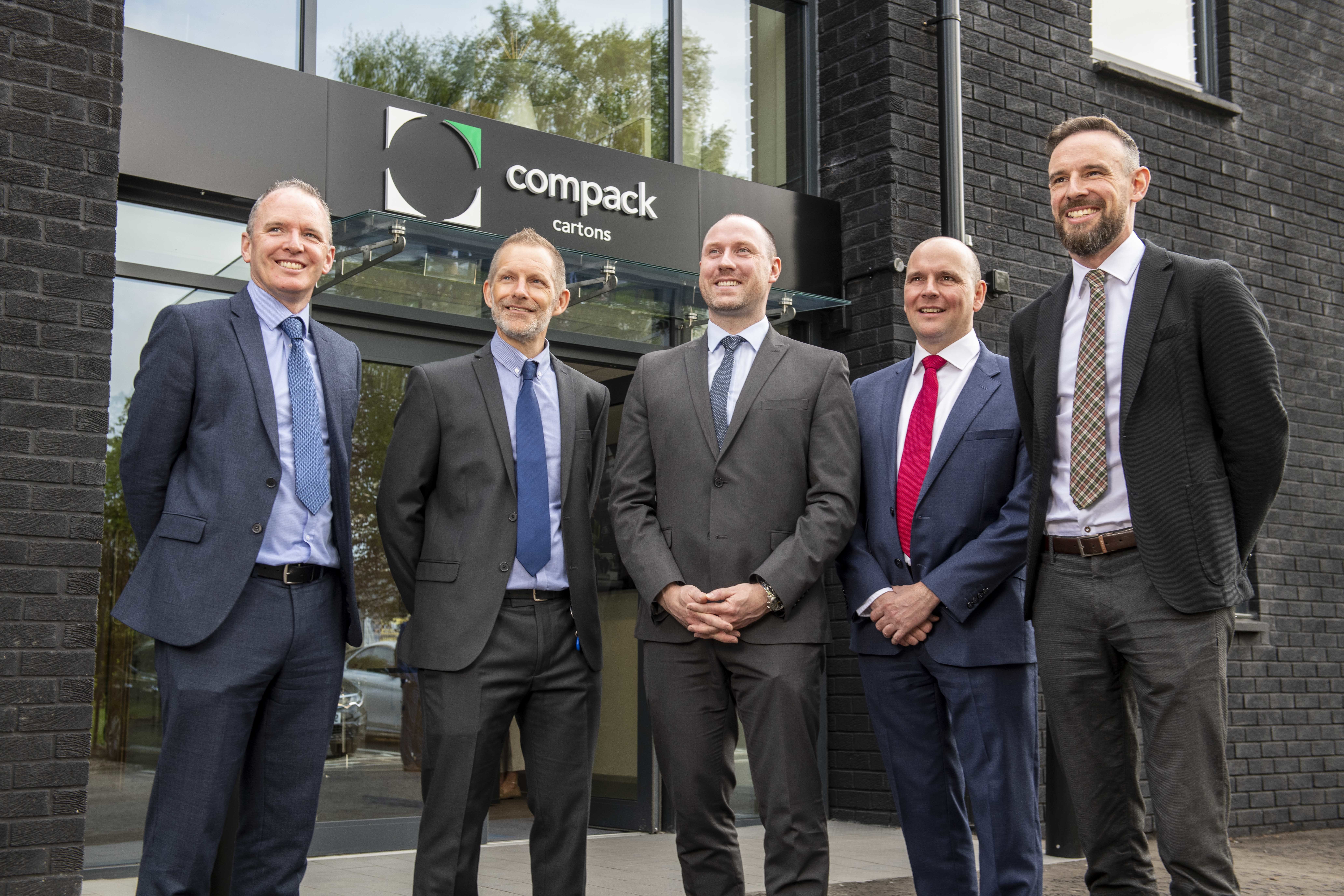 Wellbeing Economy Secretary Neil Gray said: "I was delighted to be able to visit Compack Cartons' new facility and see how Scottish Enterprise grant support for the investment will allow the company to expand its operations and workforce, helping us strive toward our ambition of becoming the home of low carbon manufacturing innovation.
"Not only will this project create 26 new skilled jobs, through the company's sustainable practices, it will help us in our aim to reach net-zero by 2045 and create a wellbeing economy."
Adrian Gillespie, Chief Executive, Scottish Enterprise, said: "The contribution Scotland's manufacturing businesses make to the country's economy is huge. Collectively, they employ nearly 200,000 people, are responsible for over half of the country's international exports, and account for almost half of Scotland's business expenditure on research and development.
"Scottish Enterprise's support for this new facility underlines our commitment to Scotland's manufacturers. By helping companies like Compack invest in innovation, we can drive growth, create jobs, increase productivity, and accelerate decarbonisation plans."
Founded in 1979, McLaren Packaging manufactures a wide range of paper-based packaging for the premium drinks and Scotch whisky sectors. At the forefront of paper-based packaging throughout its 43-year history, it operates from six factories in Central Scotland with annual revenues of £45m and a workforce totalling 300.