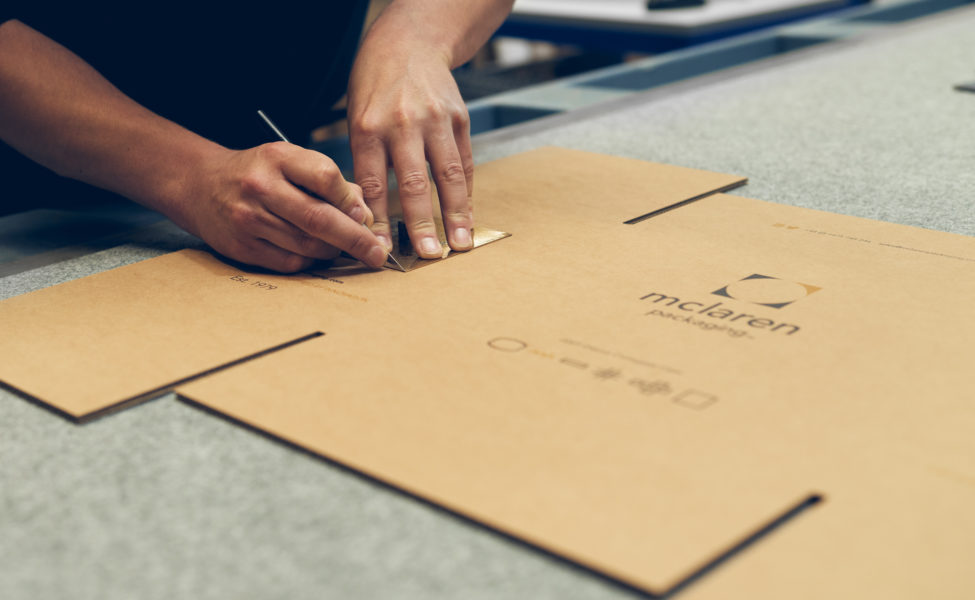 How to Design for Sustainability
Design for Sustainability is an essential concept in today's world, where businesses are increasingly recognising the need to minimise their environmental impact to protect our planet.
With over 43 years experience, coupled with a passion to innovate and challenge the norm, at McLaren Packaging, we provide a powerful and success-led approach to Design for Sustainability.
We have embraced this philosophy by developing a range of premium, paper-based packaging solutions that exemplify sustainability without compromising on design or quality.
At the forefront of McLaren Packaging's sustainability efforts is our commitment to utilising recycled and recyclable materials from FSC certified sources as the primary base of our packaging products. Paper is a renewable resource that can be responsibly sourced, recycled, and biodegraded, whilst offering great versatility in the design of premium packaging, for premium food, drink and retail brands.
Packaging that promotes and protects its contents, reduces waste and enables efficient recycling, allows brand owners to make a greater contribution towards their sustainability goals. The company that manufactures the packaging has an important role to play within this - that's why we aim for every stage of our processes to be 'Sustainable For Life'.
One of the key products in McLaren Packaging's range is our paper-based tubes. These cylindrical or shaped solutions provide an eco-friendly alternative to plastic or metal tubes to the drinks industry. The paper tubes are not only visually appealing but also durable, ensuring the invaluable protection of the packaged goods. They can be customised to fit specific requirements, making them versatile for a wide range of spirit products.
Some key Design for Sustainability features include:
High % recycled content
FSC-certified materials and chain of custody
Tube body and tin base both 100% recyclable
Mono material paper based alternative available where separation for recycling is required
Advanced print and finishing options: foiling, embossing, debossing and specialist varnishes
Exact sizing - minimising waste, equal quantities of components and single supplier delivery through our One Stop Purchasing service
In addition to paper-based tubes, McLaren Packaging offers high quality cartons, rigid presentation boxes, divisions, and corrugate solutions through the company brands of Compack Cartons, Blue Box Design and Interlok Divisions.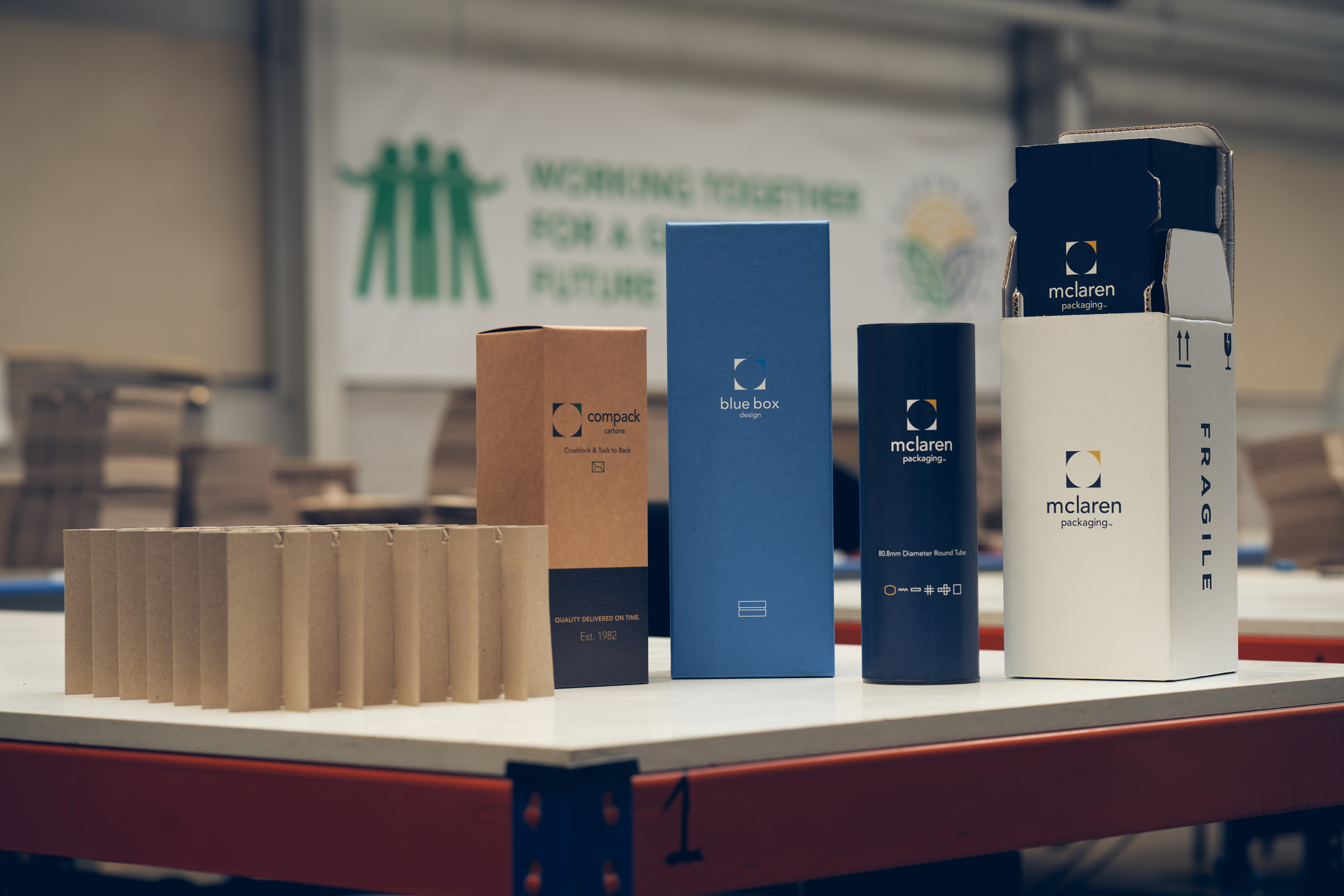 Each of these products offer a Design for Sustainability solution which helps your brand, and us, to significantly reduce the carbon footprint associated with otherwise traditional packaging solutions and materials.
Furthermore, McLaren Packaging's commitment to sustainability extends beyond material choices. We actively prioritise energy-efficient manufacturing processes, minimising waste generation and reducing carbon emissions. We continually invest in advanced technologies and innovative design practices to optimise manufacturing efficiency, ensuring that resources are used effectively throughout the production process and even beyond, at product testing prior to going to market.
McLaren Packaging's dedication to sustainability aligns with the growing consumer demand for environmentally responsible products. By offering premium paper-based packaging solutions, we not only help our clients enhance their brand image but also promote a tangible 'Sustainable For Life' ethos. Through our innovative designs, McLaren Packaging demonstrates that eco-friendly packaging can be both aesthetically pleasing and functional, setting a benchmark for the industry.
We have dedicated Green Ambassadors across each of our factory locations. The ambassadors include staff from the Design and Manufacturing teams - Josh and Emma - to help represent the needs of our environment and reflect this in the way they approach the design and manufacture of products whilst working towards to the company's overall Sustainable for Life Strategy.

How can you take a Design for Sustainability approach?
Simply ask to discover more about McLaren Packaging's range of premium, paper-based packaging solutions that showcase our commitment to design for sustainability, in collaboration with you. By actively seeking renewable materials, employing energy-efficient processes, and prioritising resource optimisation, we are proud to lead the way in our industries.
Our environmentally friendly packaging options, including tubes, cartons, rigid boxes, divisions, and corrugate, not only meet the highest standards of quality but also contribute to a greener and more sustainable planet.